| | |
| --- | --- |
| | This article is currently under construction. Information may change as the article is updated. |
His Excellency
Curt Kiala Samson



President Samson's official White House portrait

---

In office
December 10, 2012 – incumbent
Vice President(s)  
Kevin Kimberly (Dec 2012-Jan 2013)
Cecilia Perice (Jan 2013-present)

---

Born
September 18, 1959
Omaha, Nebraska, United States
Nationality
American
Political party
Conservative
Spouse
Janice Samson
Children
Roy, Sarah, Jason
Residence
Washington, D.I., Federated States
Alma mater
University of Nebraska
Religion
Baptist
Signature
Website
www.thewhitehouse.bw

Curt Kiala Samson is the 7th and current President of Federated States. He was elected on November 3, 2012, defeating Solutionist incumbent Travis Peters and Liberal-Democratic challenger Barack Obama after the F.S. House of Representives elected him when all three candidates failed to secure the 196 electoral votes needed to win. On July 3, 2013, he lost his reelection bid to Liberal-Democratic candidate Vincent Taylor.
Early Life
Edit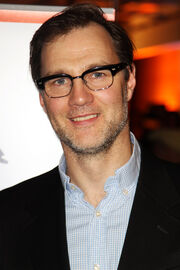 Samson was born on September 18, 1959 in Omaha, Nebraska, in the former United States. He was born to William and Helen Samson and had 2 younger siblings. His family was relativity poor compared to other families in his neighborhood, but he still lived a rather privileged childhood.
While living in the heights of the Cold War, he developed an anti-communist mindset. When he turned 18 in 1977, he joined the United States Army and participated in the U.S. invasion of Grenada. He was honorably discharged from the Army in 1980, when he was 21. He then went to college at the University of Nebraska where he met Janice Keller. After he obtained his degree in engineering, he moved with Keller to Albany, New York, where they got married on May 20, 1983. They had 3 children together, Roy, (b. 1983) Sarah, (b.1985) and Jason (b.1987).
President Samson's political and social views have been described as conservative. He is opposed same-sex marriage and has stated at one point that he wouldn't sign into law a bill that would recognize same-sex marriages on a federal level. He is staunchly pro-life, much like his predecessor. He has pushed for legislation to outlaw the practice in America though none to that effect has been introduced in Congress. On economics, he supports free markets, and feels the government should be involved in business seldom as possible. He is staunchly anti-communist. He does not support Promcapablicism as he feels it serves no purpose.
Community content is available under
CC-BY-SA
unless otherwise noted.