A military alliance that was formed for the outbreak of war during the chaos ensued in the Black Sea. It fought in the Black Sea War after which formed the Eurasian Federation with its member states.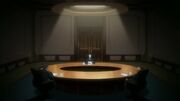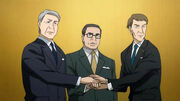 The AUE was proposed by Georgia for it to gain allies that could support and defend it on the onset of war. Armenia and Azerbaijan were invited to a multilateral meeting on 12 September 1994 by Georgia and the alliance was made official the next day, September 13.
Romania joined the alliance on November 1994 while its ally, Moldova, was made an observer on the same month. Turkey, which was initially an enemy of the AUE, aligned itself with the alliance and was made an observer despite protests. Romania formally left the AUE after a peace treaty for the Black Sea War was signed.